Yummy foods Under 400 calories and some workout tips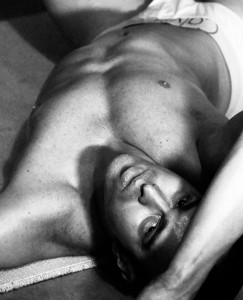 In the process to get in shape the key is keep trying and never give up, everything sounds great in theory but in fact the process is really hard.
It's really hard to wake up every morning to follow a diet and to eat exactly what you know you have to eat to get clean and stay healthy, it's actually boring and also it's hard to drink that protein milkshake instead to have a wonderful breakfast, and it's really complicated start the workout during the morning time, Oh my gosh the first 10 minutes are the most complicated part of the routine, but if you get over that 10/20 minutes everything will be ok.
It's a matter of time accommodate the mind and the body to the new system. There are a ton of online suggestions and recommendations, but the only truth is that you have to keep trying and keep going, there is no secret, just passion, determination and hard work on the diet and the gym. (a good body depends 70% on diet and 30% Gym).
Temptations will be "ALWAYS" there and would be amazing just to drink a protein smoothie, workout hard and get fit but reality doesn't work that way and sometimes, I mean a lot of times, temptations will win the battle and the normal food, fast food, convenient lunch, and friends are going to be there to make even more complicated the process.
So don't worry if you try and you feel that you can't, that's normal and happens even to the experts. The good news is that if you try hard every day to reach a perfect day of eating and workout, you will see the results on your body and that motivation will make easy the process to reach and actually to enjoy 2 or 3 days of perfect days every week. That is more than enough, 2 or 3 perfect days of perfect diet and workout, and just by trying hard the other 4 /5 days the body will have a positive reaction and you will see results #GoWorkout #NeverGiveUp.
Let's talk about comfort food let me recommend you some cool under 400 calories yummy foods to enjoy and reward yourself
Baked Chicken Tenders with Blue cheese:
Classically reinvented buffalo chicken tenders uses lean chicken breast in place of chicken wings without compromising the crunch factor. How? Chicken is breaded in corn flakes. It's also served with a creamy Greek yogurt blue cheese sauce. Recipe makes 8 servings at 3 buffalo chicken tenders + 2 tablespoons dip.
Nutrition (per serving): Calories: 162; Total Fat: 3g; Saturated Fat: 2g; Monounsaturated Fat: 1g; Cholesterol: 55mg; Sodium: 236mg; Total Carbohydrate: 8g; Dietary Fiber: 1g; Sugar: 2g; Protein: 24g
Baked Falafel Lettuce Wraps
Baked falafel is a crispy way to get your lean protein and fiber. These delicious falafel are made by baking ground chickpeas for a healthy alternative to the traditional deep-fried version. Serve them up with tangy lemon-dill yogurt sauce, and watch them disappear. Recipe makes 6 servings at 3 falafel +  1 tablespoon yogurt sauce + 3 lettuce leaves + 1/2 tomato + 1/2 avocado.
Nutrition (per serving): Calories: 285; Total Fat: 14g; Saturated Fat: 2g; Monounsaturated Fat: 8g; Cholesterol: 3mg; Sodium: 331mg; Carbohydrate: 34g; Dietary Fiber: 9g; Sugar: 7g; Protein: 9g
Skinny Chicken parmesan
Want to indulge in chicken parmesan while still skimping on the calories and fat? Yes, please! This take on chicken parm is crispy baked chicken breast smothered with a layer of marinara sauce and sprinkled with mozzarella cheese. Oh, and butter is still involved where it really counts. Get started on this kid-friendly dish your whole family will love. Recipe makes 6 servings at 1/2 chicken breast each.
Nutrition (per serving): Calories: 163; Total Fat: 10g; Saturated Fat: 3g; Monounsaturated Fat: 2g; Cholesterol: 27mg; Sodium: 751mg; Total Carbohydrate: 11g; Dietary Fiber: 3g; Sugar: 5g; Protein: 11g
Oatmeal Pancakes
Here's an interesting and healthy way to revamp pancakes for your morning meal: add oatmeal. Each stack of 4 pancakes is under 300 calories and provides you with 9 grams of protein and 3 grams of fiber. Recipe makes 3 servings at 4 pancakes each.
Nutrition (per serving): Calories: 263; Total Fat: 12g; Saturated Fat: 6g; Monounsaturated Fat: 3g; Cholesterol: 85mg; Sodium: 492mg; Carbohydrate: 30g; Dietary Fiber: 3g; Sugar: 5g; Protein: 10g
BLT Salad with Avocado
If you're a fan of the classic BLT sandwich, check out this BLT salad with avocado. Creamy, mayonnaise-marinated tomatoes, romaine lettuce and diced avocados are topped with pieces of lean bacon. If you're missing the bun, you can add it back in the form of crunchy croutons, or serve a slice of your favorite crusty bread on the side. Recipe makes 4 servings at 2 cups each.
Nutrition (per serving): Calories: 204; Total Fat: 14g; Saturated Fat: 3g; Monounsaturated Fat: 4g; Cholesterol: 28mg; Sodium: 361mg; Carbohydrate: 11g; Dietary Fiber: 4g; Sugar: 4g; Protein: 10g.
NOW let's talk about abs:
The most important factor in acquiring great abs is eating a healthy diet:
Drink at least three liters of water per day (100 oz) – Eat five servings of vegetables and fruits per day – Eliminate fried foods and cheese – Eliminate processed sugar (for example: sodas, cookies, candy) – Eliminate fatty red meat – only lean red meats (1-2 times weekly).
High protein diets may help at first but to get rid of that last 10-15 pounds, but you must exercise rigorously !!! some exercises I recommend are:
1- Cardiovascular exercise that's the king and the key of everything, there is not other better exercise than Cardio
2-  Advanced Crunch – (Legs up)
Lie on your back with your feet straight in the air. Keep your legs straight up in the air for the advanced crunches. Cross your hands over your chest and bring your elbows to your knees by flexing your stomach
3- Lower Back Exercise – Swimmers
Lie on your stomach and lift your feet and knees off the floor by flutter kicking repeatedly as if you were swimming freestyle.
4- Hanging Knee-ups
Bring your knees as high as you can
5- Stop reading this article and go to the gym ((NOW))
#DIEGOVALDEZ #UPDATEDPICTURES #MYLATINCALVINS #WORKOUTTIPS
Diego Valdez #MylatinCalvins #UpdatedPictures #FitnessPassion #FitnessGoals